The story of Lizzy Wizzy is an infamous one in Cyberpunk 2077 lore; the extremely popular Night City singer, in what could be considered the ultimate shock value act/publicity stunt actually committed suicide while on-stage. Lizzy was pronounced dead for an hour but luckily was revived by a Trauma Team group who replaced her entire body with cyberware. After being revived, Lizzy Wizzy actually went back on-stage and finished her concert. According to the Cyberpunk 2077 Wiki, "this led to the performance being considered one of the greatest forms of art [ever]."
While cosplayer Anna "Ormeli" Moleva didn't exactly sacrifice her own life to bring us this Lizzy Wizzy cosplay from Cyberpunk 2077, she still did such an amazing job she looks exactly like the pink-haired, chrome-covered, cyberware crooner from Night City come to life. Check out our favorite images from Ormeli's Lizzy from Cyberpunk 2077 cosplay in the following gallery.
Lizzy Wizzy is voiced in Cyberpunk 2077 by the Canadian singer, songwriter and record producer Grimes.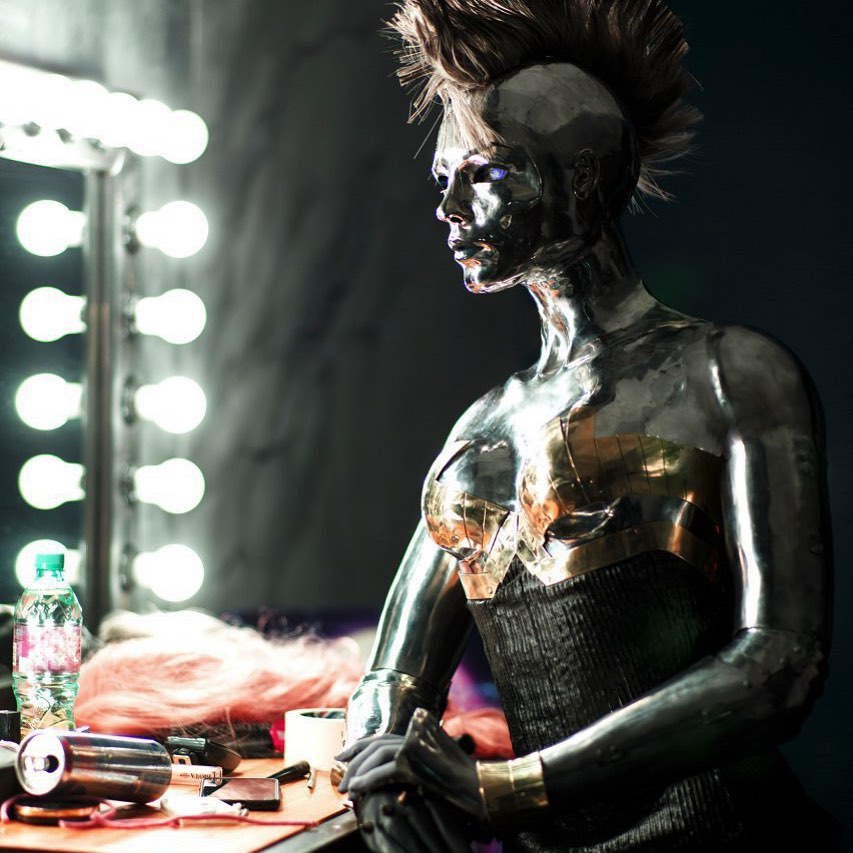 For more great Cyberpunk 2077 cosplay, check out this awesome Ciri/V cosplay from Irine Meier and this spot-on Judy Alvarez cosplay from Anastasiya Dryomova.
What did you think of this Lizzy Wizzy from Cyberpunk 2077 cosplay by Anna Ormeli? Be sure to visit her Twitch.tv page and/or Like her on Facebook to show her some support.