"Welcome to the last day of the rest of your life." Firefight mode makes its way to the Halo: The Master Chief Collection this summer, according to the official 343 Industries and Halo YouTube channels.
The popular co-op mode, originally appearing in Halo 3: ODST and Halo: Reach, pitted four Halo players — on both foot and in vehicles — against relentless waves of Covenant attackers; players would share a total of seven lives from the beginning, battle in multiple environments based on campaign maps and square off against Covenant forces whose difficulty level would increase as time went on. Firefight mode had no limit to its waves of attackers and only ended when every player ran out of lives.
The official description of Firefight mode, per Bungie.net:
"Built on top of Halo 3: ODST's campaign, Firefight is a cooperative game mode that lets you and up to three of your friends put your skills to the ultimate test. It allows you to jump straight into the heart of Halo and experience traditional Halo sandbox encounters with a new, high octane twist. Though you've squared off against most of the enemies you'll face in Firefight before, you're not going to be able to rely on your past experiences alone to guide you through all of the action. In Firefight, even the most "harmless" enemy can become a dangerous threat when you're low on ammo, low on lives, and have your back against the wall. Throw game play modifying skulls into the mix and you'll find that the combat can become even more interesting and intense.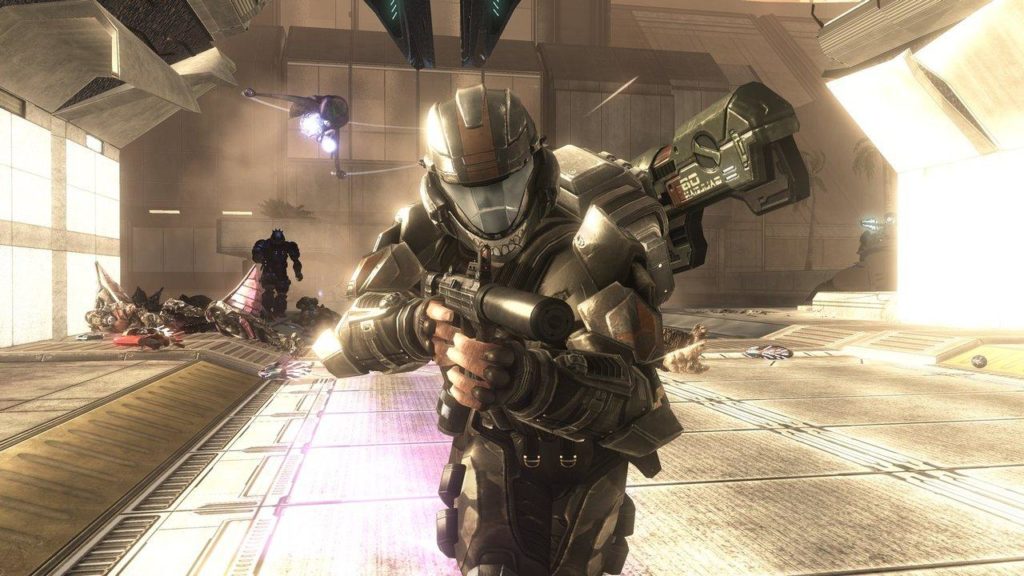 The modifying skulls which the description mentions are skull modifiers that can be switched on to apply special parameters to each match, such as amplifying enemy resistances/weaknesses or fully disabling Motion Trackers.
Halo: The Master Chief Collection will have the complete versions of Halo, Halo 2, Halo 3, Halo 3: ODST, Halo: Reach and Halo 4 on Xbox One when Firefight is added. Only Halo, Halo 2 and Halo: Reach are available on PC at the moment, but the entirety of the collection is on the way, with Halo 3 slated next.