Miles Morales may have been a supporting character in 2018's critically acclaimed Spider-Man from Insomniac Games, but soon he's getting the lead spot over Peter Parker and a starring role in his very own game, Spider-Man: Miles Morales, which is on its way to the Playstation 5 in late 2020.
Spider-Man: Miles Morales, ostensibly an expansion with upgraded graphics based on 2018's groundbreaking Spider-Man game starring Peter Parker from Insomniac Games, was revealed earlier today at Sony's Playstation 5 gaming event in a trailer that features Miles using his bio-electrokinetic-tinged spider-powers to save an innocent bystander from the path of danger; leap with spider-agility between the path of automobiles corkscrewing through the air; Venom-Blasting techno-infused criminals; flexing his Spider-Camouflage ability; and of course, web-slinging throughout a beautifully recreated New York City.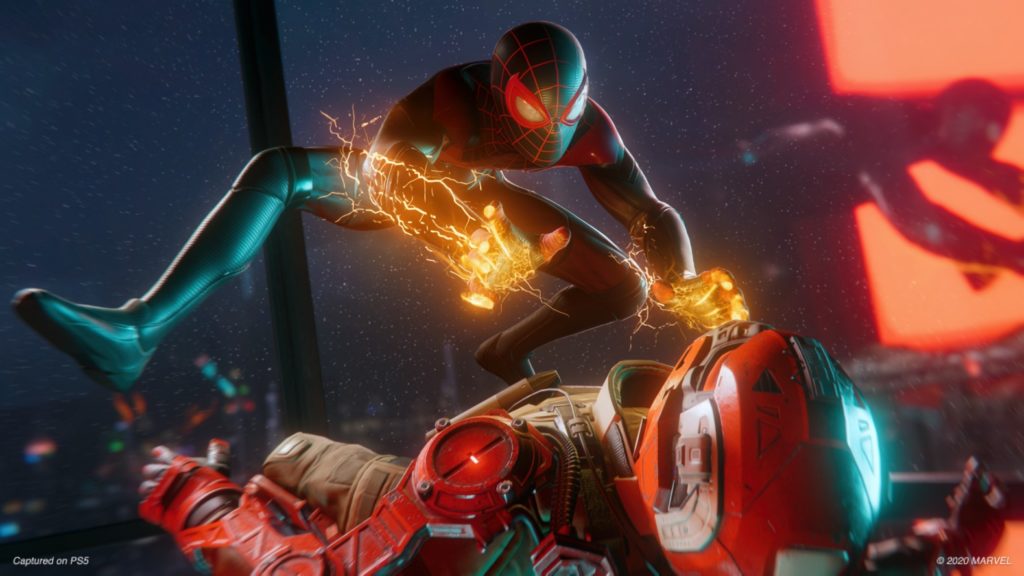 The PS5 Spider-Man: Miles Morales game should catapult the character of Miles into the spotlight in similar fashion to Spider-Man: Into the Spider-Verse, the critically acclaimed computer-animated superhero film produced by Sony Pictures Animation.
The trailer opening up with the track "On My Own" from Jaden Smith and Kid Cudi has us both hype and pretty confident that Spider-Man: Miles Morales' soundtrack will be lit on a level comparable to Into the Spider-Verse and Marvel's Spider-Man.
What do you think of the PS5 Spider-Man: Miles Morales trailer? Do you think it'll be be able to hold a web-shooter to 2018's Marvel's Spider-Man? Let us know in the comments.