Sylvanas Windrunner may be one of the most polarizing figures in World of Warcraft lore (and apparently one of the main antagonists in upcoming WoW expansion: Shadowlands), thanks to the actions she took as Warchief of the Horde (murdering Liam Greymane, burning down the sacred World Tree in Darnassus, killing Varok Saurfang, among many other morally repugnant acts) but one can't deny that her appearance is one of the most striking and impressive in Warcraft history.
That's why this Sylvanas Windrunner cosplay by Russian cosplayer Megalcarmen, based on an Ebon Blade rendition of Sylvanas devised by Zach Fisher Art is one of the most awe-inspiring we've seen in some time. Check out our favorite shots from Megalcarmen's Sylvanas Windrunner cosplay in the following gallery.
Sylvanas Windrunner cosplay by Megalcarmen
Sylvanas is also known as the Banshee Queen.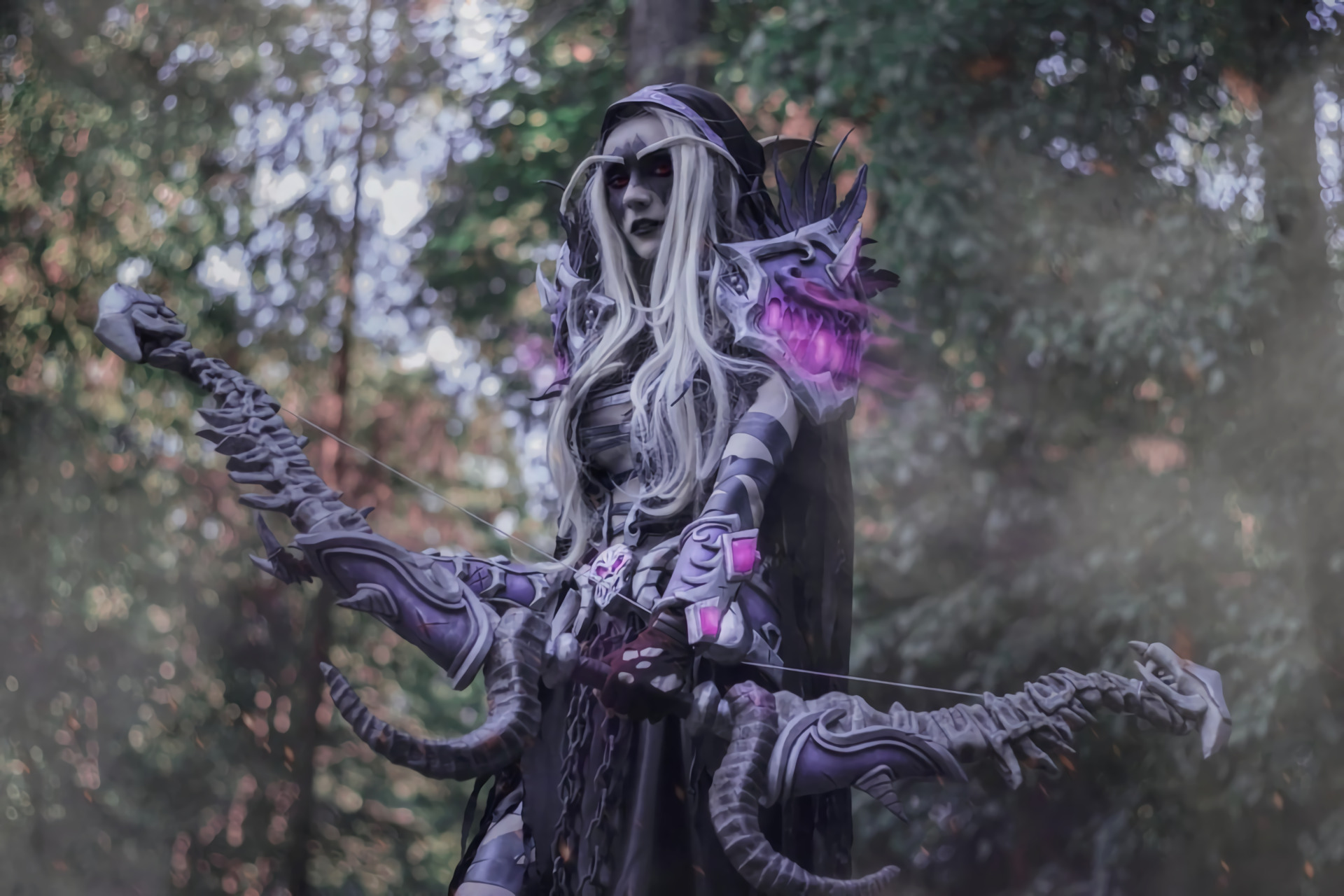 "I have no time for games," "We are the Forsaken. We will slaughter anyone who stands in our way," and "What joy is there in this torment?" are some of Sylvanas Windrunenr's most famous quotes.
What do you think of this Sylvanas Windrunner cosplay by Megalcarmen? Show her some support on her Etsy page, where you can actually purchase her hand-crafted costumes and accessories, like the Night Elves' Coat of Arms and Sylvanas Windrunner's legendary bow.